Indian athlete Sandeep Kumar's exceptional performance won the bronze medal adding one more feather to India's tally after finishing in 3rd position in the final of the men's 10,000 metre race walk at the Commonwealth Games 2022 in Birmingham today ie., on Sunday August 7.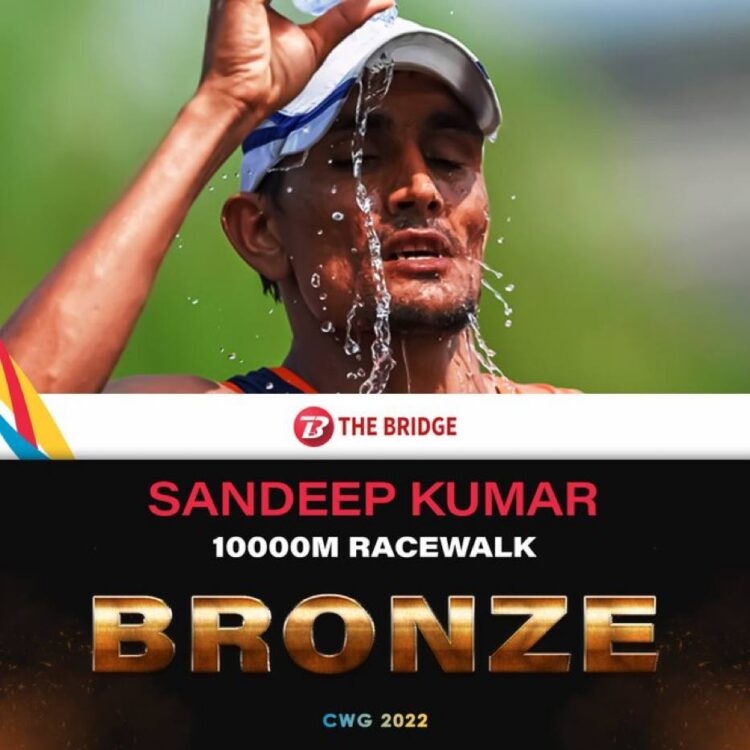 Sandeep, showcased great resilience and hard work to give Indians a walk to remember, who was the fifth Indian to win a track and field athletics medal at CWG 2022, clocked a timing of 38:49.21 and secured the podium finish giving a matter of joy for Indians.
Kumar, with this result, added to India's growing medal tally in track and field athletics at the Commonwealth Games 2022.
For Local News – Click HNT